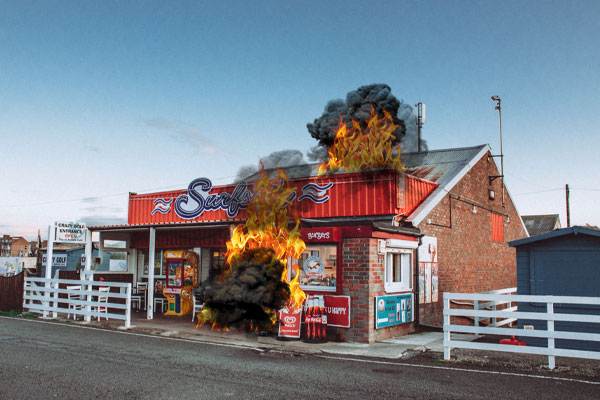 On Friday evening, Houston firefighters battled a structure fire at a supermarket in southeast Houston.
The Houston Fire Department informed firefighters that a building fire in the 4700 block of Yellowstone Boulevard shortly before 5:30 p.m.
With a report that the roof had collapsed, HFD stated firefighters launched a defensive attack within 15 minutes.
A statement from a supermarket security guard about the fire.
"We were working confidentially when the main market called to say the room had caught fire. We began escorting everyone out of the store at that point. That's when we phoned the firefighters, and they ran a perimeter search and discovered no one at the store," said Christopher Roman, a supermarket security guard.
There have been no reported injuries as of now.
The presence of a building inspector has been requested. The cause of the fire is being investigated by HFD Arson.