Fire Alarm Houston Provides Affordable Wireless Fire Alarm Systems in Houston, TX and surrounding areas.
W-GATE Wireless Gateway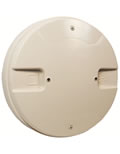 W-GATE is the wireless fire systems gateway that acts as a bridge between the MS-9200UDLS and MS-9600(UD)LS fire alarm control panels (FACPs) and wireless fire devices. The wireless gateway uses mesh technology to communicate with the devices and offers high reliability for commercial applications. The W-GATE can be installed anywhere on the SLC and is an excellent solution retrofit and "hard to wire" applications. The W-GATE requires a W-DIS-D (Wireless Display Driver) and ANN-80-W (ANN-80 Annunciator, White).
W-DIS-D Wireless Display Driver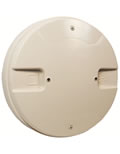 W-DIS-D is a Wireless Display Driver that is required to annunciate any wireless-specific events from the system. It receives the event information from the wireless network and then connects to a dedicated ANN-80-W for annunciation. All standard fire alarm events will report on the MS-9200UDLS and MS-9600(UD)LS just like a standard wired device. Any wireless-specific events (such as a low battery), will annunciate a general trouble at the FACP and specific information on the ANN-80-W.