Fire Alarm Services in The Woodlands, TX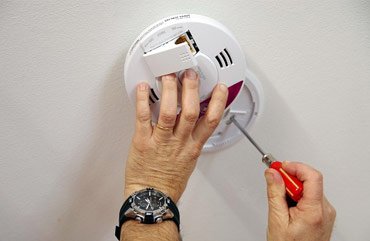 Fire Alarm Installation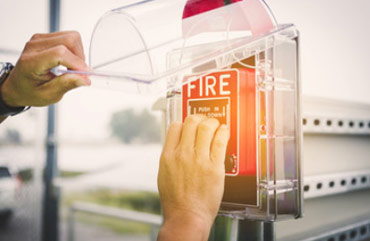 Fire Alarm Inspection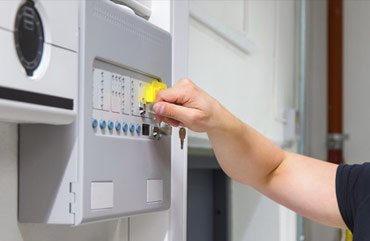 Fire Alarm Service
Fire Alarm Houston, a Alif Security company, has been serving Texas since 2000. We provide full-service fire alarm systems to the churches, schools, day care centers, dental and vision centers, retail shopping centers, office buildings, hotels and motels in the greater Houston area and in the state of Texas. We also monitor Fire Alarm Systems and sprinkler systems in your The Woodlands and nearly areas.
At Fire Alarm Houston, we are qualified to install, service, test and monitor the fire alarm systems we design. By working with us for your commercial fire alarm needs, you will know that only highly trained professionals are handling your fire alarm system.
Fire alarm system installation, inspection, or repair services in The Woodlands, TX
Fire alarm system is your first response system for helping you and the people in your residential or commercial building escape safely and quickly from an emergency situation.
We want to make sure your building in The Woodlands, Texas is always kept safe from fire danger. We provide fire protection services throughout the area, including:
Theater Fire Alarm
Party Hall Fire Alarm Systems
Retail Fire Alarm System
Church Fire Alarm Systems
Schedule a FREE Estimate
Call Now 832-626-7837 or fill out the box below:
---
If you need commercial fire alarm system installation, inspection, or repair services in The Woodlands, Texas. Please call 832-626-7837 or contact us today!
Completed Jobs from The Woodlands
College Park Food Court Center
May 21, 2021
Upon their approval, we started our work. Scope of work: 1. Make documents ready for pulling the fire alarm permit. Submit the documents to Montgomery FMO for approval. 2. Upon approval, and getting the fire alarm permit, we started the wiring and installing UL certified Smoke detectors, Pull Stations, Horn Strobes/ Strobes according to NFPA requirements. 3. Tie in sprinkler system with the fire alarm panel. 4. Once all the devices including fire alarm panel installed, The GC called for final inspection. 5. Our State Certified technicians walked with the Fire Marshal, and got it passed! This project was very challenging, but we got it done on time and without any issues. Thank you!
Next Generation Orthopedic & Spine Institute
November 20, 2020
We got the drawings and required information form him, and applied for fire alarm permit from South Montgomery County FMO. Upon approval, we begun our work. Since they will have sprinkler system, we have to install all the notification devices, fire alarm panel, and get it monitored. Once we done with the installation, we tied their sprinkler system with the fire alarm panel, so both fire and sprinkler system can be monitored at the same time. We called for final fire alarm inspection, and we passed. Both the owner and FM were very happy with our job. We do appreciate your business! Thank you!
Blogs related to The Woodlands