Fires can be natural or man-made disasters, depending on what originally caused the disaster. Leaked gas or faulty mechanical equipment can create a fire which is considered a man-made disaster. A faulty electrical line can make a fire. Whatever the reason, we must be prepared to control the situation and know what to do before a fire at home. There can be many reasons for a fire break out. Here are some steps that you can follow to save more lives and reduce the damage to your properties. We made a shortlist that you need to know before a fire breaks out in your place.
Know what to Do Before a Fire at Home
Install smoke alarms on every floor of your building, inside the kitchen, bedroom, and corridor.
Test all the smoke alarms every month and change if there are any problems.
Discuss with all family members about a fire escape plan and practice the plan once in six months.
If a fire occurs in your place, GET OUT from there as soon as possible, STAY OUT of the fire, go to a SAFE DISTANCE, and CALL THE FIRE BRIGADE.
Collect an escape ladder if your house has more than one level.
Don't use flammable liquids indoors and never smoke near flammable liquids.
Every person in your home must 'Be careful' when using heating sources and cooking burners.
Keep matches and lighters away from children. Those sources of fire must be in a locked cabinet or a high place.
Never smoke in bed or sofa. Smokers must use deep sturdy ashtrays. Douse cigarette and cigar butts with water before going to bed.
Have the electrical wiring in your residence checked by an electrician if there is an issue, fix it.
Install fire extinguishers in your place and teach family members how to use those.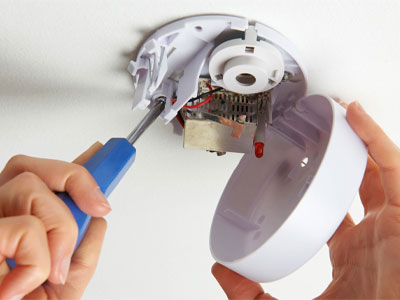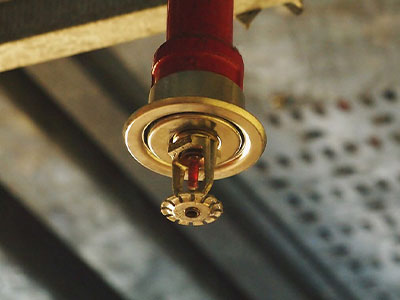 Installing an automatic fire sprinkler system in your residence is a smart idea.
You can also ask your local fire department to inspect your residence for fire safety and prevention.
Find two ways to get out of each room so that you can get out of the room if the primary way is blocked by fire or smoke.
Make sure that windows are not stuck and that security bars can be properly opened.
Practice feeling your way out of the house in the dark or with your eyes closed because it is very difficult to open your eyes and see in black smoke.
Teach children not to scare firefighters and co-operate.
Replace all smoke alarm units every 10 years or according to the manufacturer's instructions.
Never disable a smoke alarm while cooking – it can be a deadly mistake.
Teach your family members to STOP, DROP and ROLL technique if their clothes should catch on fire.