Day Care Centers and Fire Alarm Systems

As the owner/operator of a day-time child care center, you have the responsibility of tending for and protecting from harm the children of your clients. Clearly, you are taking upon yourself a great duty to promise to keep those who are, quite literally, extensions of your clients, safe. Fire Alarm Houston is a company that has been designing, servicing, and monitoring fire alarm systems in Houston since 2001. Our promise is to create fire alarm systems that address all of your concerns about a daycare. We include free consultations, estimates, and a FREE fire planning drawing to evaluate, diagram, and communicate the ins and outs of your fire alarm system. Whether it is tamper-resistant, user-friendly fire alarm panels usable by teachers and students that you seek or an A+ rated Better Business Bureau company that provides proactive and responsive around the clock monitoring, FIRE ALARM HOUSTON is for you!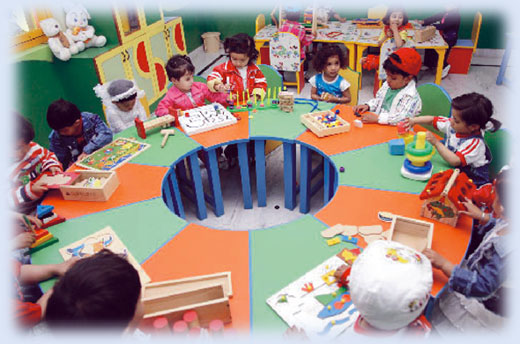 Schedule a FREE Estimate
Call Now 832-626-7837 or fill out the box below:
---
The expert installations of Exit Signs, evacuation route maps, and commercial fire alarm control panels will create for you and your customers an environment that can evacuate and protect its members using sophisticated technology and accessible, understandable instruction. We offer our expertise in solving common problems in daycare facilities. We utilize our knowledge of local fire regulations and our 13 years of experience to stand behind our great equipment and service. Our excellent reputation has been built on superiors products and service.
FIRE ALARM HOUSTON has solutions for Day Care facilities, because we have the best technology in all of our Underwriter's Limited certified Honeywell brand equipment, which we couple with professional 24/7 monitoring from within the Houston area. We are your one-stop shop for all the essential elements for a fire alarm system that will keep the children safe from fires and knowledgeable about fire safety at your esteemed Day Care facilities.
Certain mandates (check with local authorities in your specific hometown) that can apply to day care or child care centers.
Fire departments often inspect all licensed daycare facilities (centers and preschools) within the city. Administrators should ensure the safety of children and those who care for them, while making sure these facilities meet local fire regulations that may include many of the following:
A fire alarm system and automatic fire detection system unless the center is housed in only one room and/or the occupied rooms and exit paths have interconnected smoke detectors.
Smoke detectors powered by the building's electrical system. These should be placed on each floor in front of doors to the stairway(s) and in each sleeping room, recreational area and lounge. Exceptions occur: check with your specific town.
Alarms that can be initiated manually or by smoke detection system, or an existing automatic alarm system powered by the building's electrical system (not battery powered).
Automatic Fire Department notification if more than 100 people are within the building at any given time.
Electrical receptacles with protective covers (if children are under 6).
Separated or screened heaters to protect children from hot surfaces.
At least one window in every room or space (other than the bathroom); windows should be easily opened from the inside without tools or special knowledge.
Fire extinguishers located in clear and visible locations and readily accessible for immediate and safe use.
Hazardous storage rooms (more than 450 square feet) separated by one-hour fire resistive construction.
Evacuation procedures practiced once a month.
Evacuation routes (diagrams) posted in each room, which reflects the actual floor arrangement and a minimum of two alternative exit paths.
Remain abreast of existing laws and regulations in your town to ensure that your day care or child care facility remains in full compliance. Fire Alarm Houston is glad to help, so feel free to contact us at any time.
Simply call 832-626-7837 to get started today!