Hospital Fire Alarm Systems in Houston, TX

One way to describe a hospital: Safe, with a place for everything and everything in its place. Hospitals work with professional groups, quality experts and accreditation organizations to provide the safest environment possible for patients and patient families. From the latest technology and experienced staff to sterile surfaces and gleaming floors, hospitals go to every length to provide peace of mind and safety for the hundreds of patients that come through their doors every day.
One way to enhance the life safety and property protection of any hospital or health care facility is to install a complete and accessible fire alarm system: from alarm panels to evacuation maps and fire extinguishers to sprinkler systems. At Fire Alarm Houston, we provide hospitals with some of the most complete, advanced and responsive fire alarm systems available on the market today.
Fire Alarm Houston starts every fire alarm solution with an expert client consultation. We work with each of our hospital client's to design, install, service, support and maintain state-of-the-art fire alarm systems by Honeywell, a leader in inventing and manufacturing Fire Protection & First Responder Emergency Communication Systems. Our expert team will customize a commercial fire alarm system to meet the needs of your facility that provides detection for all stages of fire development.
A properly installed and maintained fire alarm system will alert hospital occupants to the early stages of fire development. At Fire Alarm Houston, our systems are designed with equipment engineered to provide the early detection of smoke and carbon monoxide emissions. This is critical to saving lives and provides your hospital staff with an early evacuation notice so that occupants can be evacuated before a full stage fire develops.
Schedule a FREE Estimate
Call Now 832-626-7837 or fill out the box below:
---
Fire Alarm Houston's systems come complete with round-the-clock support and response. Our company provides service to the greater Houston area and surrounding counties. When we receive a priority alarm signal, our three central Fire Alarm Houston Monitoring Stations are strategically located and staffed with our service technicians to receive any fire alarm system signals 24 hours a day, 7 days a week. Our service technicians are also available to answer your questions 24/7.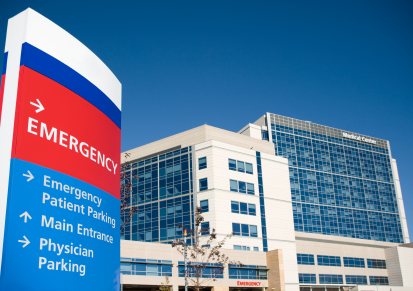 Contact Fire Alarm Houston today to discuss our fire alarm system solutions for your health care facility. Our expert team is committed to helping create a safe environment by providing Fire Protection & First Responder health care solutions for Houston area hospitals and health care facilities.Fire Alarm Houston operates closely with the local police departments, fire marshal's offices, and community resources to ensure life safety and property protection. Our goal is to meet your goal of safety, quality and comfort for every hospital occupant by designing, customizing, and implementing the most advanced fire alarm system for your facility. Fire Alarm Houston also offers FREE Fire Plan Drawings with illustrations of multiple evacuation routes for community buildings and all of our hospital and health care facility customers.
If you are looking for a trusted fire alarm system company in Texas, call Fire Alarm Houston now at 832-626-7837 or complete the online form for a FREE consultation and quote. We are ready to answer all of your questions.
Security Dealer for Honeywell Products
We are an authorized dealer for Honeywell products. Honeywell is a Fortune 100 company that invents and manufactures technologies to address some of the world's toughest challenges including Fire Protection & First Responder life safety and security with an unrelenting focus on performance, quality, delivery, value and technology.
All of Fire Alarm Houston's Honeywell brand fire alarm systems are approved by Underwriter's Limited for the utmost in emergency fire safety protocol.