School Fire Alarms in Houston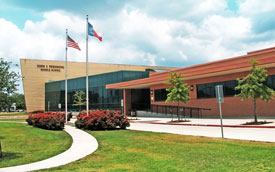 They are investments, but they are not businesses. They cost money, but don't make you any. But most importantly, they are the continuation of our worldly existence, and their priceless value to our future makes students of all ages essential to protect. Fire Alarm Houston offers comprehensive 24/7 local monitoring, the absolute best fire alarm, fire sprinklers, and detector technology to schools of all levels and sizes to schools of all sizes in the greater Houston area. We also ensure peace of mind for educators, administrators, students, and parents, because of our dutiful and professional fire alarm system experts who can serve and advise all of your fire safety questions.
Fire Alarm Houston has a decade and three years of experience providing a complete, custom fire alarm system that can protect students in all corners of campus. Each of our fire alarm models caters to specific needs of an institutional facility, so it is with pleasure we offer customized and expert designs for installing fire alarm systems at your school.
You don't necessarily have to be the quiet one in high school to realize how loud the hallways can get. You know how crowded and chaotic it can become between classes. If a chemistry hall fire breaks, can you be sure that your fire alarm system can cut through the cacophony to alert students to evacuate? Fire Alarm Houston also gives free fire plan drawings to equip members of the school how to promptly and properly react to a fire alarm.
Schedule a FREE Estimate
Call Now 832-626-7837 or fill out the box below:
---
A RAB security company, Fire Alarm Houston has a dedication to being knowledgeable about all the local and federal fire safety codes and regulations to successfully provide A-Z fire protection. Remain abreast of existing laws and regulations in your town to ensure that your day care or child care facility remains in full compliance. Fire Alarm Houston is glad to help, so feel free to contact us at any time.
Questions to ask while making sure that your school is in full compliance with laws and regulations in your home town:
Are all visual devices visible and unobstructed?
Are all smoke detectors and pull stations unobstructed?
Are there smoke detectors located in areas where children nap?
Are current emergency evacuation routes posted in every classroom, and
in public areas, including the library, auditorium, cafeteria and by each
elevator?
Do the evacuation routes indicate current location and are they oriented
to designate the proper direction of travel?
Do all exit and emergency lights operate under normal and emergency
power?
Do all exit doors operate easily from the inside?
Are all exit doors free of obstructions?
Is a minimum width of six feet maintained in all corridors?
Is the building address posted and clearly visible from the street?
If the school is equipped with an automatic fire sprinkler system,
is it being inspected yearly? 
If the school has an automatic fire sprinkler system, is all storage kept at least a
minimum of 18 inches from the ceiling?
Are the Fire Department connections unobstructed and accessible?
Are all fire lanes clear? Is the red fire lane paint visible
and not faded?
Are areas beneath stairs free of storage and combustible material?
Are gas and electrical shutoffs unobstructed and accessible?
Are areas under portable buildings clear of combustible material?
Are all fire alarm audio devices audible and unobstructed?