Different Edition of Cellular Fire Alarm Panel by NFPA 72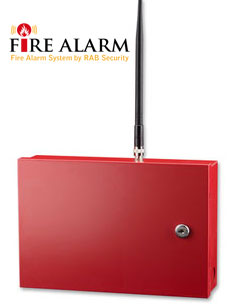 The 2012 and earlier edition of NFPA 72 requires 2(two) phone line to monitor any Fire Alarm panel. One phone line must be a dedicated and one can be shared. It must be an Analog phone line, that might become costlier to have two analog phone line. The 2013 edition and earlier of NFPA 72 allows a single, UL 864 listed Cellular Fire Alarm device to replace all of your existing fire panel landlines.
The Cellular Fire Alarm Monitoring can serve as the sole communications path for commercial fire alarm system, transmitting alarm signals from the fire panel over the digital cellular network to the designated monitoring station.
Why You Will Choose Fire Alarm Houston for Cellular Fire Alarm Monitoring Service?
Every employee of Fire Alarm Houston understands the value of service to you and your customers. It is the cornerstone of our training and education program, one of the most comprehensive and detailed in the industry.